Youth Programs
Upcoming Programs
Tween Graphic Novel Book Club
Thursday, September 28th: 3:30 – 4:30pm
This week we are celebrating Banned Books Week with Drama by Raina Telegemier. Books will be available starting on September 13th for pick-up and we will have a delicious snack to share.  Anyone in grades 4 and up is welcome to attend.
Sign-up is required for this event. You may sign-up when you pick-up a copy of the book or in advance by calling, visiting, or emailing.
BuilderFest
Monday, October 2nd: 3:15 – 4:00pm
Wh
at can you create from common, everyday objects? We'll have an assortment of stuff and you'll have the freedom to make something extraordinary! This program is for all ages.
Crazy 8's Math Club
Thursdays from October 5th – November 30th: 4:00 – 5:00pm
Kids in kindergarten through 2nd grade get excited! Crazy 8's is a national math club designed by the experts to make math fun.  We'll make fun projects such as glow in the dark geometry, marshmallow buildings, and the toilet paper Olympics.
Sign-up is required for this program, but there is plenty of space available! Sign up by calling, visiting the library, or emailing your name and age to kpaiva@hilllibrary.org.
Snap Circuit Engineers
Monday, October 16th: 3:15 – 4:00pm
Snap Circuits are a fun introduction to electricity and engineering! We have a big set of circuits with lots of designs.  This program is best for children ages 8 and up.
Tween Graphic Novel Book Club
Monday, October 23rd: 3:15- 4:00pm
This month we will be reading Amelia Rules: The Whole World's Crazy. We'll be eating a delicious snack and discussing the book.  Recommended for kids ages 8-12. Please sign-up at the library and pick up your book starting October 12th.
Family Story Time
Saturday, October 28th: 10:30am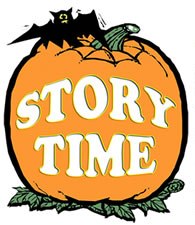 Trick or Treat family story time! Join us for songs, books, a craft, and a special Halloween treat.  Feel free to dress up! We'll be reading spooky (but not scary!) stories today.
Make Your Own Candy
Monday, October 30th 3:15 – 4:00pm
We will be making our own hard candy just in time for Halloween! This program is open to all ages.